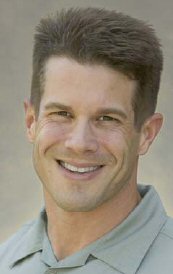 Darryl W. Cross is now the Senior Vice President of Business Development for Concep, the global marketing technology and services provider with offices in London, New York and Sydney. Concep offers marketing and technology services through offices in London, New York and Sydney.
The company works with professional organizations in the financial, professional, and business services sectors, as well as membership organizations and marketing agencies to help them build, manage and deliver digital communication programs. For additional information, visit www.concepglobal.com.
Darryl was formerly Director, Strategy and Competitive Intelligence, for LexisNexis. A sought-after speaker and author, he is an expert in competitive intelligence and client relationship management. In his work he collects and shares best practices with hundreds of the nation's leading law firms, and provides business analysis to help them grow. He was the Chief Marketing Officer and member of the Executive Committee of a law firm based in Cleveland, OH. During his tenure, he was awarded the Marketing Partner Forum's Excellence in Marketing Award.