Larry Bodine Law Marketing Blog
Visionary Sheldon Bonovitz Steps Down at Duane Morris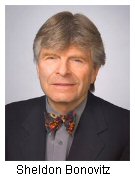 Having grown Duane Morris from 200 lawyers to 650, firm chairman Sheldon Bonovitz has stepped down and handed over the reins to vice chairman and litigation department head John J. Soroko.
Bonovitz brought on Ed Schechter as the firm's first chief marketing officer in 2001. Ed succeeded visibly, winning top rankings for its marketing program in MLF 50 surveys.
Bonovitz, 70, took over as chairman in 1998. Firm revenues since then grew from $70 million to $375 million for 2007. Duane Morris now has 22 offices including London, Singapore and Vietnam. The firm gave the news story to Law.com and reprinted it on its website: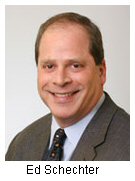 One thing to watch is how the firm will continue to view marketing. Duane Morris has long been praised for its marketing department of more than 40 professionals -- one of the largest of the AmLaw 200 in terms of the ratio of marketing professionals to lawyers. Bonovitz had a personal interest in growing the marketing department and is a true visionary in a time when many firms still don't quite accept the importance of marketing, according to Peggy Dixon of Abelson Legal Search.
The 10-year mark, Soroko told Law.com, was a good breaking point for Bonovitz, who plans to stay active in the firm. "My status will be that of chairman emeritus and, as such, I will serve on various committees and boards of the firm as well as focus on client development and practice."
Bonovitz said in April 2006 that he wanted the firm to hit the 1,000-lawyer mark in two to four years. While that hasn't happened yet, Soroko said there is no target number or time frame for that expansion. Soroko said his goal is just to continue to combine the firm's positive culture with a focus on financial performance and results.
Trackbacks (0)
Links to blogs that reference this article
Trackback URL
http://blog.larrybodine.com/admin/trackback/55054
Larry Bodine Marketing, 691 Wingate Road, Glen Ellyn, IL 60137
Tel: 630.942.0977