With a base of 1 million lawyers, Martindale-Hubbell launches its Connected online social network today. It's been in beta testing for several months and currently has 3,000 members.
Here's what makes it different from LinkedIn, Facebook, Legal OnRamp and the ABA's LegallyMinded:
It's for lawyers only, an attractive feature for attorneys. Compare it to the success of the Texas Bar Circle, an online social and professional network exclusively for Texas lawyers, which is winning awards and new members.
All users are authenticated. Unlike Twitter, LinkedIn and Facebook where anyone can claim to be anyone they want, Connected users are verified. The Connected online network doesn't allow any Gmail or Yahoo accounts -- you must have a law firm email address. There is no anonymity nor any screen names.
It suggests people to connect with, based on where you went to law school, where you practiced earlier -- law firm or in-house -- and court documents you worked on with other lawyers. You'll get 40-60 names of lawyers you can connect with at the moment you join.
It's got heavy media support from the ABA Journal, Law Technology News, the American Lawyer, Legalweek.com and other media outlets.
Lawyer networks like Lex Mundi, the Minority Corporate Counsel Association and Terralex are hosting their own online networks on Connected.
25,000 legal articles by lawyers and firms are available, similar to the material you find on Mondaq.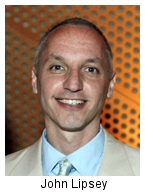 Martindale is late to the party with Connected, and there's been buzz that it will fail. But knowing that the John Lipsey is the brains behind the network, I think it will succeed. Martindale has finally figured out Web 2.0.
Any lawyer can join. You don't have to have a Martindale-Hubbell listing, but if you do, it speeds up the registration.
It's got all the basics -- a profile with privacy settings, ease of making connections, the ability to make announcements, forums, groups (that have a membership directory), blogs, RSS, news, in-mail and podcasts. For me, the Legal Management Forum had discussions I found interesting, such as job opportunities, killing the billable hour and women lawyers struggling for pay parity.
Beyond that, you can search narrowly for a particular lawyer in a specific city, or broadly for all lawyers in a practice area in a state. The link to Professional Resources offers links to lawyer associations, lexisONE and free case law, a list of experts and CLE courses, to name a few.
Features to be added include sending broadcast messages to all your connections, access for marketing professionals, and "preferred provider" management for in-house counsel to keep track of lawyers whom they are referring cases to.
If you are a lawyer looking for another lawyer for help with a file, a referral, local counsel, past and present colleagues, and new lawyer contacts locally or out of town, you'll find them at www.martindale.com/connected.