Larry Bodine Law Marketing Blog
285-lawyer Wolf Block decides to dissolve

Excerpted from the Philadelphia Business Journal:
The partners of Wolf Block voted Monday to dissolve the 106-year-old law firm due to a combination of effects of the recession on the firm's core real estate practice, the constriction of credit and the anticipated departures of significant partners and practices. The firm said it would remain in business for several months to protect the interests of its clients, employees and creditors.
"The partners concluded that continued efforts to finance the firm's operations in the face of these obstacles was unwise and could risk greater harm later to firm clients and employees than if the situation were to be managed now in an orderly and responsible manner," the firm said in a statement.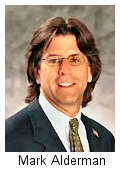 Wolf Block Chairman Mark L. Alderman said the firm was "deeply saddened by the decision to unwind, but we intend to conduct ourselves during this difficult time with the pride, focus, humility and determination that have characterized Wolf Block lawyers for more than a century. This result is ironic given that many of our practices and offices continue to perform at a high level despite our difficulties."
Wolf Block was once one of Philadelphia's elite law firms. But two failed mergers with larger firms over the past two years combined with the economic recession's effect on its bread-and-butter real estate practice has left Wolf Block in a precarious position.
According to information provided by Wolf Block for the upcoming Philadelphia Business Journal Book of Business Lists, the firm has 287 lawyers and 400 support staff, with 156 local lawyers and 255 local staff. The firm has roughly half of its lawyer count in Philadelphia with about 60 lawyers in Roseland, N.J., and more than 40 in New York and smaller sites in Cherry Hill, N.J., Harrisburg, Pa, Boston and Wilmington.
Alderman addressed the firm's associates Monday afternoon.
Wolf Block was still among the region's elite firms until the recession of the early 1990s, when some of its top lawyers such as Alan Davis, Steve Goodman and Sy Kurland left for rival firms. A group of 13 partners left for Cozen O'Connor in 1995. Those familiar with the firm have said it never fully recovered from that series of defections. As other firms grew dramatically in size and geographic scope in the past decade, Wolf Block remained largely a mid-Atlantic law firm that was viewed as a mid-sized firm by current standards.
Proposed mergers with two 500-lawyer firms — Philadelphia's Cozen O'Connor in 2007 and Florida's Akerman Senterfitt in 2008 — fell through after lengthy, public negotiations.
Soon after the end of the fiscal year, when partners collect their year-end compensation, some of the firm's partners began peeling off. Two labor and employment partners joined Littler Mendelson last week, a litigation partner in Cherry Hill left for Obermayer Rebmann Maxwell & Hippel and Wolf Block's 10-lawyer Wilmington, Del., office will reportedly migrate to Drinker Biddle & Reath this week.
A former Wolf Block partner said the year-end distribution of partner profits was "almost non-existent," creating a loss of confidence in the current management team, which then moved to get the firm back on track with its credit line. Firms need to take a line of credit out with banks to pay operating expenses at the start of each fiscal year until receivables come in from clients.
But more concerns arose on March 1, when former partners said Wolf Block partners did not receive their monthy stipend, called a draw, electronically that day. Instead, it was delivered manually as a check a few days later, indicating the firm might have had some financial problems.
Last fall, Wolf Block announced it was delaying the start dates for its first-year associates from September to November. And in December, the firm laid off 15 lawyers and staff and then made more cuts earlier this year.
Wolf Block has engaged the Hildebrandt consulting firm and Leslie D. Corwin, a partner with the Greenberg Traurig law firm, to work with firm leadership "to relocate as many people as possible, as promptly as possible, while liquidating the firm's obligations."
Trackbacks (0)
Links to blogs that reference this article
Trackback URL
http://blog.larrybodine.com/admin/trackback/120308
Larry Bodine Marketing, 691 Wingate Road, Glen Ellyn, IL 60137
Tel: 630.942.0977