Larry Bodine Law Marketing Blog
Martindale Connected Passes 12,000 members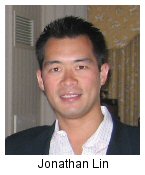 Back on March 31, Martindale Connected launched with 3,000 members and a headwind of skepticism. Despite this, the online social network has crested over 12,000 members in just 4 months.
I joined myself, made a few connections and am experimenting by starting some discussions.
According to Jonathan Lin, Director of Product Management, Connected has added new improvements:
An enhanced the Member Directory with the ability to filter members by name, organization, and location -- all from a single search box.

1 million lawyers in the Martindale-Hubbell database

30,000 legal articles

5,700 legal job postings

100,000 legal experts and service providers

Blog posts and forum discussions
To read two success stories, see the Law.com article "Martindale-Hubbell: 'The Way I Connected'" Meredith B. Stone, Vice President and General Counsel for the Americas for NACCO Materials Handling Group Inc. describes her experience first, followed by Evan Brown, a lawyer who specializes in Internet law at Hinshaw & Culbertson LLP in Chicago.
Trackbacks (0)
Links to blogs that reference this article
Trackback URL
http://blog.larrybodine.com/admin/trackback/149091
Larry Bodine Marketing, 691 Wingate Road, Glen Ellyn, IL 60137
Tel: 630.942.0977