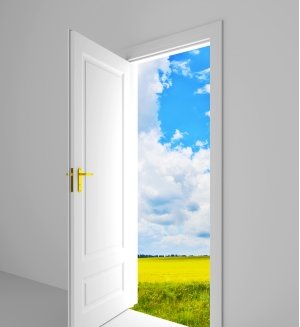 From Justin Rebello of Lawyer's Weekly:
Some lawyers are even acting contrary to the old credo that the client shouldn't pick the lawyer; the lawyer should pick the client, and taking clients that simply walk in the door.
But is it a good idea to take on walk-in clients?
Thomas Gallagher, a criminal defense lawyer in Minneapolis, said many walk-in clients have done very little research about his firm or even his practice area. Some are more in need of the police or a social worker. Others have had mental health issues.
But, he added, "It's not terribly different than potential clients who call you on the phone."
If you do decide to take walk-ins, set up a screening process, such as having an office manager or trained receptionist speak to the person before he or she can see you, said Chicago marketing consultant Larry Bodine.
That screening should include a 3-4 page form (similar to one you would fill out in a doctor's office) describing the client and his or her case.
It might also be prudent to inquire how the potential client would be able to pay the legal bills, said Bodine.
"The advantage of having an intake form like this," he said, "is the client can be told up front if the case is out of your wheelhouse."
If that happens, you can refer the client to a more appropriate attorney, said Bodine, which will hopefully incline that attorney to refer clients to you in the future.
Even with a good intake procedure in place, Bodine generally isn't a fan of walk-in clients.
The risk, he said, is you'll "have a totally unfocused practice doing things you are not good at and don't like to do."
"Walk-in clients are shoppers," he continued. "They are most likely going to come in, waste 45 minutes to an hour of your time and move on."
But sometimes walk-ins can pan out, said Gallagher.
"I had one client walk in and tell me he was an Evangelical Christian and God had guided him to my office," he said. "Once I got past that, and heard about his case, I took him on as a client."