Larry Bodine Law Marketing Blog
Blogger Tracy Coenen: Twitter is a Failure for Law Firm Marketing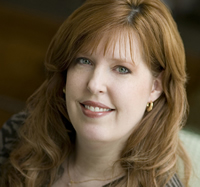 In a damning post entitled "Why I'm quitting Twitter (and you should too)," blogger Tracy Coenen, a forensic accountant and fraud examiner in Chicago, urged lawyers to bail out on Twitter as a legal marketing technique.
"Twitter sends almost no additional traffic to my site. No client or potential client has ever mentioned seeing me on Twitter. No reporter has ever mentioned Twitter to me. A few colleagues (read: competitors) have found me via Twitter, but what good is that, really? None of this has turned into new clients or additional business. None of the statistics that can be measured and tracked have been impacted in any way by Twitter," Coenen says.
After 2 1/2 years, 2,154 followers and 2,917 tweets, she says, "I have officially called it quits on Twitter."
"Professional services firms are using Twitter to get their message out. The problem is that no one is listening. Everyone is too busy pushing out their message via Twitter, and they're spending very little time listening to what others have to say," she says.
Of course, there is anecdotal evidence of lawyers getting new business on Twitter. "I would argue, however, that those benefits were not worth the high cost of Twitter. Namely, the people I know who are "successful" with Twitter probably spend 1 to 3 hours per day using it," she says.
Very few lawyers are using Twitter. Andre Lurssen, Communications Director at JDSupra.com, estimates that only 17,000 lawyers use the 140-character-per-message system.

What's your opinion? Is this the end of law firm marketing on Twitter?
Trackbacks (0)
Links to blogs that reference this article
Trackback URL
http://blog.larrybodine.com/admin/trackback/249222
Larry Bodine Marketing, 691 Wingate Road, Glen Ellyn, IL 60137
Tel: 630.942.0977