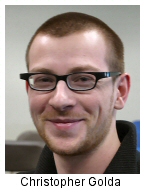 It's about time! According to Mashable, Twitter Web Analytics, a new tool announced Tuesday, will enable website owners to see how much traffic is generated to their site from Twitter. Currently, web owners must drill down into their analytics programs to see what percentage, if any, of their visitors come from the short-messaging service.
Twitter Web Analytics is intended to give website owners more data on the effectiveness of clicks generated by Twitter. It's powered by BackType, the social analytics company that Twitter acquired in July.
Twitter Web Analytics, explains BackType founder and new Twitter platform staffer Christopher Golda, will help publishers and website owners understand three key things:
How much of their content is being shared on Twitter
How much traffic Twitter is sending their way
How well Tweet Buttons are performing.
The tool is free and currently in beta. A small group of partners will gain access to Twitter Web Analytics this week, and Twitter will roll it out to all website owners in a few weeks. An API will also be released for developers.