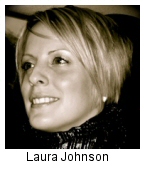 Laura Johnson has a terrific article in the latest issue of Professional Marketing magazine about writing content for online readers. She is a freelance writer specializing in SEO and online communications. See and follow @laurajanewrites on Twitter. Here's an excerpt:
Writing for online media is different to writing a brochure, a sales proposal or a press release. In these more traditional professional services marketing channels, we refer to the words on the page as copy. When you structure words to work specifically in an online context (taking into account how people read, behave and consume information online) it becomes content.
Digital marketing content has four common qualities that make it stand out from conventional marketing copy, regardless of whether it's an email, a social media update or a web page. Without these characteristics your online marketing efforts are destined for the gloomy depths of the virtual dustbin.
1. A strong call to action. A clear and focused purpose. This tells the reader what you want them to do, e.g.'download a report'.
2. Succinct. Jakob Nielson, a web usability guru, estimates that good content is usually at least fifty per cent shorter in length than print copy. We read slower online and take in less; content needs to reflect this reader behavior.
3. Scannability. The use of bullets, bolding and sub-headings make it easier for readers to pick up key messages at speed without having to read every word.
4. Links. They boost search engine optimization (SEO) and simplify navigation to relevant supporting material.
When it comes to online content, get your SEO and technical structure right first and then add your brand tone of voice to inject personality and interest.
Create word hooks. Get into the mindset of your target audience. What words will they type into Google when they are looking for the information, products or services you are offering? What words are they looking for when they are scanning the web to solve a particular problem? These are your keywords and phrases.
Put keywords in powerful positions. Through his research Jakob Nielson, found we read web pages in an F-shaped pattern, focusing on two horizontal stripes at the top of the page and a vertical strip down the left hand side. Based on this, he suggests the optimum positions for your keywords are the first two paragraphs of a page (where the bars of the 'F' fall). Starting subsequent subheadings, paragraphs, and bullet points with keywords increases the likelihood that readers will notice them as they scan down the left hand side of the page (the stem of the F).
Contextual links. To boost your SEO, make the words you use for links relevant to the destination (eg. 'agenda for the day') rather than the action (eg. never link 'click here').
Keep it short. When it comes to writing online, the art of brevity is a virtue. Do you read web pages carefully from top to bottom? Honestly. Probably not, most of us scan. Bolding, writing in small blocks of text (about two sentences long) split with subheadings, bullet points and having a clear call to action in the first paragraph all aid scannability. This approach reduces the yawn factor that will quickly cause your reader to desert your site in search of juicier content.