WEBINAR PRESENTED BY: The Ackert Advisory and the Professional Business Development Institute (PBDI)
SPEAKERS: David Ackert and special guest Larry Bodine, Esq.
DATE: Tomorrow, Tuesday, July 10, 2012 - one hour
♦ 10 am Pacific ♦ 11 am Mountain ♦ Noon Central ♦ 1 pm Eastern
LOCATION: on the web, on your computer
WEBSITE: http://bit.ly/Q6PeCj
Join David Ackert and me this Tuesday in this live program about how to lure, attract and capture the best clients of competing law firms and turn them into paying members of your own clientele.

Click here to sign up for this event.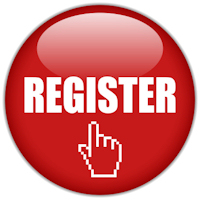 Click here to register instantly with a credit card. Registration fee: $300. You can display the program in a conference room, put the telephone on speaker mode, and invite as many attendees at your firm as you wish. One connection per registration.
Join us to learn the techniques that law firms employ to lure away the clients of their competitors.
Be aware that the strategy of most law firm marketing directors is to take away the clients of competing law firms. This is a highly profitable strategy in the current law firm recession. If you want the business of another law firm's best clients, we'll show you how to win it away from them.
The approach has nothing to do with charging less or offering discounts. Instead, we'll show you proven techniques on how to:
Identify the other law firms whose clientele is vulnerable.
Spot which of their clients will be most interested in hearing from another law firm.
What makes GCs and executives decide to switch law firms and what they seek in a replacement.
How to outshine larger firms.
Getting another firm's client to listen to your proposition.
Make a compelling offer that will cause the clients to retain you as their lawyer.

This is a time of volatility in the profession, with as many as half of all clients switching law firms in a year. If you know what to look for, you can channel this new business to your firm. We'll describe the telltale signs that another law firm has unhappy clients. Once you've targeted another firm, we'll reveal how you can learn who are their top clients.
You'll discover that many business clients have remained with a particular law firm because of inertia. They'll keep using their old law firm -- until they hear a better offer. David Ackert and special guest Larry Bodine have interviewed many law firm clients and will inform attendees of this webinar exactly what clients want to hear that will make them switch law firms.