Amanda Green provides us with some ways attorneys can market themselves better in this guest post.
Marketing can be like a thorn in your side. Who has time to think about Facebook posts when you're researching for a case or preparing for a deposition in two hours? Steve Jobs, when questioned about his turtleneck/jeans combination, told his biographer that it was a form of simplicity. The idea being that so much time is wasted thinking about what to wear, how it will look, etc. Why not commit to something that is well designed and functional?
Develop an Elevator Pitch
"What do you do?"
"I'm a disability attorney." You're a label on the website for the Bureau of Labor Statistics. Forget about the arduous trudge through law school and the pride you had in passing the BAR exam for your state. All of that passion is eliminated in four simple words.
"I help navigate disabled claims so that people in need get the benefits they deserve." This statement, while not my finest prose, actually explains what you do. Most importantly it's something a person can walk away from and think about. Examine your practice and try to get at the meat of what you do. Work with that until you get a solid elevator pitch that you can use off the cuff to help network.
Redesign Your Site
Often times, organic search traffic takes management more than preparation. One of the first things you should do is actually hire a designer to build your site. Especially if your site is still web 1.0. It looks tacky, it does not speak well to your professionalism and it says that you don't take web clients seriously. Revamping your site with a clean layout and well-written copy will help make you look more distinguished.
Offer Free Advice
Free advice gets to be expensive if you can't find the "off switch." That's why I'm advocating free advice via blog post. Search around on the web, look at high profile legal cases and provide analysis for news blogs. Offer editorials on the legalities of important legislature.
Content marketing of high quality articles within your expertise to write on can greatly expand your organic search presence. It also helps to follow SEO thought leaders like Rich Gorman, who examines and provides analysis on up-to-date SEO strategies that you can work into your writing.
Always seek to improve your link profile with a strong network of citations. The more guest posts and mentions you acquire, the more traffic you can expect to receive.
Create Social Media Strategies
Social media is hot right now, and there's a good chance that the folks you interact with on Facebook will recommend or use your services. That's why you should get involved, but it can become burdensome and/or distracting if you pay too much attention to your network. That's why your strategy should involve one or two rotating concepts until you can afford to pay a marketer to take over.
Post blogs with your analysis, or offer a free tip each day. The point is to choose just one or two things that you can focus on and stay consistent with each day.
Other Tips
This is practical and doesn't take much effort on your part. Joining a Chamber of Commerce gives you community credibility and it's good for networking. You might also be able to find new clients through networking functions. Your business card is a great tool for networking if you can get it in the right places. Make a habit of dropping by bailbond houses on Fridays with some donuts and a stack of business cards. Try donating magazines that have ad space you purchase in them.
Don't practice cold calling. Call center attorneys are like grindhouses, looking for a big fish and then spreading the rest out amongst low-level employees. Work on establishing one-to-one relationships with the clients you take on.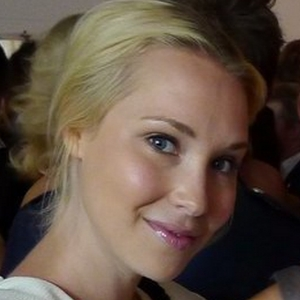 Amanda is an online writer who is always looking for new topics and places to write. She normally writes about business, personal finance, and marketing for sites across the web including paidtwice.com. When Amanda is not working on a business post she is usually writing about pets or being eco-friendly, two of her favorite subjects!"
With the busy lawyer firmly in mind, I offer these tips that you can start honing right now for quick marketing fixes.