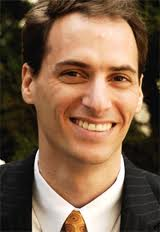 "Lawyers will leverage the power of technology to create and foster relationships that will enhance their practices," said Ari Kaplan in the Sacramento Business Journal. "I predict a broader use of social media as the ethical rules over the use of social media become more defined," added Kaplan, a lawyer turned writer, commentator and trainer on topics such as using social networking within the legal profession.
Ari will be describing how lawyers can use social media better by dropping a "push" approach and changing to a "pull" approach on social media. The webinar "Generating New Business With Social Media" will take place this Thursday, March 17, at 1 PM EST.
Lawyers using social media tend to blog and/or use LinkedIn, with few using Facebook and Twitter professionally, according to lawyers interviewed by the newspaper.
This echoes what Kaplan hears nationally. More than half the legal professionals he polls at his lectures are using LinkedIn. If the question is "are they using it as effectively as they could, I'm guessing that answer is 'probably not,'" he said.
Kristin Crone, who launched her Hennessy & Crone Law practice in September with Brooke Hennessy, thinks it's important to give social media a try. Crone created a Facebook page and a Twitter account several weeks ago and has just started a blog and LinkedIn account for the firm.
"Social media in general is a great option for small, startup firms because it is essentially free advertising," Crone said. "You only have to find the time to use them."
At Downey Brand, about half the firm's attorneys use Facebook for a blend of professional and personal uses — but mostly personal, said Joy Baltaxe, marketing director. Facebook is a powerful tool for attorneys to build, maintain and renew relationships, which can lead to referrals.
Few of Downey Brand's lawyers use Twitter, and Baltaxe estimates that half the firm's attorneys use LinkedIn to post their bios and find information about others.
As a professional service, the firm wants to connect with the right people instead of tens of thousands of unqualified leads.
About 70 percent of the attorneys at Weintraub Genshlea Chediak use LinkedIn, and slowly more are using it, said Leslie DuFresne, the firm's director of business development. Weintraub hasn't "gotten much traction on Facebook," and the firm doesn't use Twitter, she said.
DuFresne said she hasn't seen any benefit from the firm's social media efforts, and doesn't expect to until she learns a more effective way to use it.
Kronick Moskovitz Tiedemann & Girard, meanwhile, uses blogs for its education and real estate groups to get out news about cases affecting its clients, said Melissa Strand, marketing director.
The firm is looking into using other social media platforms but first wants to approve a policy governing its use, said Kronick attorneys Meredith Packer and Ron Scholar.
While the legal profession's use is in its infancy, the future of social media for legal professionals is huge.