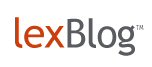 How do you make your blog more popular and attract more visitors? Win the race to the keyboard.
Uberblogger Kevin O'Keefe was kind enough to publish a post on Real Lawyers Have Blogs in which I give away my secrets to building traffic:
Provide practical, how-to information.
Help your clients make more money.
Write several blog posts and schedule them to appear one day at a time.
Go to a conference and blog live from it.
Talk about what your readers are interested in. No one wants to know about your favorite color.
Know your clients' business.
And my top tip is to get a blog created by Lexblog. The programmers, writers, artists and tech support people helped this blog attract 10,000 visitors since it went live in April. It's all in an interview Five Questions.