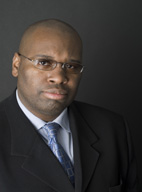 This just in from Caryn Tamber, Baltimore Daily Record Legal Affairs Writer:
To market his entertainment law practice, Lawyer Paul Gardner set up a MySpace page at his sister's suggestion when she pointed out that the services were free and that it couldn't hurt. One night, he decided to build up his list of "friends" and messaged 20 or 30 music-industry types.
He met his one of his favorite clients on MySpace, Bibi McGill, lead guitarist for Beyoncé Knowles' band. "I was feeling like I was going to get the gig and I knew I'd need a lawyer," McGill said. "I read his profile and he just seemed so down to earth."

McGill said she is not in the habit of meeting people on MySpace. She usually would not even go to lunch with someone from the Internet, "let alone hire a lawyer to represent me for Beyoncé." But Gardner gave her a "good vibe," so she retained him. He now does her contract reviews and helped her set up a limited liability corporation.
A search on "Paul Gardner attorney" brings up several references on MySpace. Legal marketing experts say Paul Gardner made a good business decision when he chose to market his practice on social networking sites. But, they caution, MySpace is not for everyone.
Gardner graduated from the Howard University School of Law and went on to clerk for Court of Appeals Chief Judge Robert M. Bell. He then landed at Piper, Marbury, Rudnick & Wolfe — now DLA Piper US LLP — where he practiced in the Venture Capital and Corporate Law departments. He didn't have a thought of becoming an entertainment lawyer.

Then, he got assigned to do some legal work for the comedian and actor Tommy Davidson. He enjoyed the job so much that he started to think about how he could work with entertainers all the time.

In early 2004, he left Piper to start his own firm.
Gardner is a member of a hip-hop band Darkroom Productions and soul band EntertainmentEsq. He's got a happening musical law firm website at
http://www.thegardnerlawgroup.com/
"I think it can be used very well by lawyers, one, who understand how to use it, and two, for the appropriate type of lawyer," said marketer Kevin O'Keefe, president of LexBlog, a company that helps lawyers set up blogs.
Gardner is the appropriate type of lawyer, agreed O'Keefe. Reporter Tamber also quoted me:
"His potential clients are kids, so that's the sort of thing, if you're looking to represent BMX racers and skateboard champions and people who want to be actors and musicians, then that's the perfect place," Bodine said. "When you put it in that perspective, it's excellent marketing. He's going where the customers are."

Anyone looking for young clients needs to follow Gardner's lead and focus on the Internet, Bodine said.

"The way that you get to young people these days is online," Bodine said. "You reach young people by text messaging them, you reach them on blogs, you reach them on YouTube. If the guy is smart, he'll cut a video of himself and put it online."

While MySpace may be appropriate for lawyers seeking to attract young clients, it won't help corporate lawyers get clients, Bodine said. For that, attorneys might want to try a professional networking site such as LinkedIn, he said.
O'Keefe said lawyers who want to market themselves online should browse on social networking sites for a while to get an idea of the language and social conventions. The hard sell may not be the best way to attract clients, he said.
"You don't [want to] be the person that walks into the networking function with a bullhorn and starts shouting how great you are," he said.
Older lawyers shouldn't balk at meeting clients online, O'Keefe said; they should think of it as the equivalent of meeting clients at a golf outing.