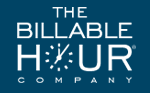 Just when you thought that cell phones had completely permeated business life, lawyers can now get custom ringtones.
Lisa Solomon of The Billable Hour Co. is offering free ringtones just for lawyers—from the songs "I'm Too Busy" and "My Lawyer's Back" by Bob Noone & the Well Hung Jury—that the Billable Hour Company is offering free at our website, at http://www.thebillablehour.com/ringtones.php. Scroll down for more details about the ringtones.
Imagine hearing a cell phone activate with "My lawyer's back and you're gonna be in trouble, hey-la, hey-la, my lawyer's back."
Here's the press release:
One Ringy-Dingy, Two Ringy-Dingy: Lawyers Can Express Themselves With Two Free, Funny Ringtones

Ardsley, New York—The ringtone on a person's cell phone is, more often than not, an audio clue to the owner's tastes and personality. And, as a quick look at "Billboard's list of the Top 40 ringtones reveals, people also use their ringtones to express their sense of humor (what else could explain the download popularity of both the Spongebob Squarepants and Looney Tunes themes?). With two new humorous ringtones available free from The Billable Hour Company, lawyers can take advantage of this 30-second audio canvas to tell the world—or at least anyone within earshot—about themselves, without saying a word.

It would be difficult to find a more appropriate ringtone to peal from an attorney's cell phone than "I'm Too Busy" by Bob Noone & the Well Hung Jury. The song, to the tune of Right Said Fred's "I'm Too Sexy," informs listeners that the phone's owner is "too busy for your call, too busy for your call, no time at all"; don't even ask about the status of your fax or letter.

Although the "I'm too busy" ringtone doesn't include an explicit reference to the owner's profession (you'll have to listen to the sample on the company's website—or buy the Wingtips Optional CD—to hear how the song's protagonist will "sue your little tush in the courtroom"), the "My Lawyer's Back" ringtone leaves no doubt as to the owner's vocation.

It's easy to get your free ringtones. Simply go to http://www.thebillablehour.com/ringtones.php and click on the "Send my Myxertone" button for the ringtone you want. You'll be taken to the ringtone's page at MyxerTones.com, where you enter your cell phone number and click the "send it to my phone"link. Minutes after you choose the manufacturer and model of your phone and press "send," you'll receive a message with the ringtone attached, or with a link to the ringtone (depending on your phone model). Detailed instructions on how to download and set your ringtone—no matter what phone model or cell phone service provider you use—are easily accessible at the MyxerTones website.

The Billable Hour Company sells humorous gifts and greeting cards especially for lawyers, law students and legal professionals. Gift items include timepieces featuring dials marked in six-minute increments—the same way many lawyers bill their time—as well as games, office and personal accessories and CDs. For additional information, contact Lisa Solomon at 815-346-3468 or visit the company's website.