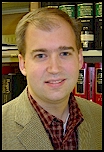 Search Engine Optimization ("SEO") is no longer optional. It allows law firms and lawyers, via their content, to extend their brand beyond existing clients to reach new audiences, according to blogger Steve Matthews.
"If you want to expose your firm's content, it is not enough to simply build web pages and hope for the best. You must employ a strategy to get your chosen content in front of its target audience. In-house newsletters, email marketing, content syndication, etc. are all wonderful pieces to your marketing puzzle, but are more effective at marketing to existing clients."
Steve offered 7 reasons that a law firm would employ an SEO strategy;
The firm is looking to increase exposure for a new office in a regional market.
Lawyer profile pages aren't ranking for their areas of practice expertise.
The firm is a market leader and sees a top search ranking as a "must have."
The firm wishes to increase market share for lucrative or high-margin area of practice.
A competitive regional practice, where service pages are buried beyond the second page of search results.
The firm has a new or innovative service offering, and seeks the first strike advantage.
The firm is a boutique practice without geographic boundaries, and simply needs a top-10 listing to turn volume.
The impact of good law firm SEO, according to Steve:
Reports have shown the top search position to receive as many as 42% of the available clicks. On the bottom side of that comparison, rankings between position #11 and #100 will share as few as 11% of the clicks available.