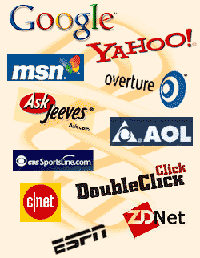 According to the Wall Street Journal, consumers are spending much more time online, but marketers are failing to shift their advertising budgets online to reach them. Online ad spending is
weak despite the change in consumer behavior.
Results from a new study prepared by consulting firm Booz Allen Hamilton state that "digital marketing still lags the shift in consumer behavior" prompted by the Internet. The findings indicate that while "eight in 10 Americans are now online" and spend as much time on the Web as on TV, most marketers allocate only 5%-10% of their ad budgets to digital media.
The growth of the Web and other technological advances, such as digital video recorders, has given consumers more control of what they see -- and when. As a result, marketers are being forced to find new ways reach buyers.
The Booz Allen report was partly based on an online survey of 184 marketers -- members of the Association of National Advertisers. Its conclusions reinforced perceptions that many marketers are struggling to figure out digital media.
Less than 24% of those polled considered their companies "digitally savvy," citing several issues, including "lack of experience in new media" and "dearth of digital talent," the report said.
Some industries are further behind than others: Nearly half of the consumer-goods companies that participated in the study spend less than 5% of their marketing budgets on digital, whereas technology, travel and financial services allocated more of their ad dollars to digital media.
Despite the issues, Bob Liodice, chief executive officer of the ANA, told the WSJ that companies such as Procter & Gamble, American Express and others have "demonstrated a great proclivity for alternative media." Anheuser-Busch has been particularly aggressive online, starting its own entertainment online network, for instance. Moreover, he points out that the report shows that a quarter of the marketing organizations polled have established media-experiment funds to finance tests of unproven media.
My conclusion: it's time for law firm marketers to get tech-savvy.