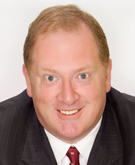 Patrick Lamb, a Chicago litigator who writes the In Search of Perfect Client Service Blog, has started the Valorem Law Group, LLC, a national litigation boutique based in Chicago serving businesses. Valorem is the Latin word for value.
He founded Valorem in January 2008 with Hugh J. Totten and Mark Sayre who also had experienced and found lacking the big firm experience. Patrick spent 18 years at Katten Muchin Rosenman, where he was an equity partner and then 7 years at Butler Rubin Saltarelli & Boyd.
Here's what he says will differentiate the new firm:
Our hourly rates are all going down from where they've been, and each invoice will have a value adjustment line for clients to change the amounts due on a bill to make sure they believe they are getting fair value. But our real goal is to move from hourly work to alternative fee work, whether contingency or fixed fee or some combination.
We are striving to drive individual ego out. Everyone will have the same size office--small. Money will be spent on technology and collaborative spaces, not luxurious corner offices. No one has their name on the door. And no one person will own a client -- compensation is not based on "my billings from my clients." It will, instead, be based on how "we" do and, if we reach our objectives, how "we" do will be based on how our clients do. The goal of all of this is to drive people into collaborative work spaces where we spend time brainstorming about ways to handle cases better, get better settlements, and save our clients money
We will be aggressive consumers of contract legal services, using the lower hourly rates charged by those capable lawyers to either charge lower hourly rates or lower the overall cost of our service. We are doing away with the traditional concept of "associates on a partnership track." We don't want to worry about paying new, inexperienced associates $160,000, plus benefits, and then trying to earn a profit from their labor while at the same time making clients pay for their training.
"Our motto is basically 'buy results not billable hours,'" Totten said.