The newest issue of the online rainmaking newsletter Originate, is now online at http://www.pbdi.org/originate/. Here's the lineup of articles aimed at helping individual lawyers get more clients and make more money. Get your own subscription and don't miss an issue.
Featured Articles
7 Principles of Client Development: Making Their Bottom Line Yours
Darryl Cross sees 7 key principles in successful client relationships and client business development, whether you're an individual, part of a small firm, or in a big city one. The attorney's bottom line gains from focusing energies on improving a client's bottom line.

Generating Business: Doing What Does NOT Come Naturally

Most of us assume that rainmakers are fundamentally different from them, that they enjoy natural advantages we can only marvel at. The truth is very different, according to Michael Cummings. Most attorneys simply have to leverage their personal strengths and their existing professional skills in new ways. Learn from one non-natural rainmaker how you too can succeed in getting business .

Memo to Senior Partners: Motivate Younger Lawyers for Your Business's Sake

Motivating younger lawyers to get business is possible, says Larry Bodine, if you take some simple but powerful steps. Start by recognizing how much their world and their experience differs from their seniors in the firm. Then mentor and involve them so you stir their interest and build their capabilities. The result will be rewarding for both the firm and the individual lawyer.

Marketing Partner of the Year: What Does It Take?

In January, Mark A. Long, managing partner and head of marketing at Schwabe, Williamson & Wyatt, earned recognition as Marketing Partner of the Year at the Marketing Partner Forum. What he did to merit that accolade was not revolutionary; mainly he did some important things well. Barry Schneider reviews what it took, and what you or your firm can learn from this example.

Ten Most Effective Marketing Techniques for the Little Guy
Larry Bodine presents a brief and pointed podcast in which he identifies the ten most effective marketing techniques for solo lawyers and small firms. Learn what your priorities should be and what it takes to get results, even if you're a small part of a big firm.
Best Practice Tips
Case Study: Nothing Succeeds Like Your Clients' Success

Charlie Miller, Esq., Deputy Managing Partner of Patton Boggs, recounts two specific stories that illustrate how the firm wins by helping its clients win. Here's how their lawyers actually listened to the Voice of the Client, how they put themselves in position to gain new work and how they actually landed two major new clients.

A Day in the Life of a Rainmaker...and How You Can Do the Same
Are you missing out on Business Development opportunities today? Definitely, unless you heed the simple guidelines that rainmakers set for themselves. Michael Cummings looks at the day-to-day life of some rainmakers you can emulate for your career success.

A Shout out to Younger Lawyers: Business Development is the Key to your Destiny

Larry Bodine shouts this message from the rooftops, telling his tale of how younger lawyers must and can take charge of their own destiny. Don't let your career just happen to you; get into the arena. Seize on the work that you want, make strong contacts, and do what it takes to become the captain of your own destiny.

Relating through E-mail: Talk to Your Clients, Not at Them
E-mail newsletters and alerts can be a great way to communicate with clients, and complement other business development activities. But Darryl Cross laments that too many lawyers lose a great opportunity by delivering the equivalent of junk mail. Here are some hard facts about using e-mail effectively, and what to do about it.

Make Your Garden Grow: 10 Ways to Invigorate Your Referrals

As in cultivating a thriving garden, there are no "secret shortcuts" to generating referrals. Clients and colleagues most often refer business to lawyers they know, respect and trust - and such relationships take time to cultivate. Carolyn Elefant, Esq. offers ten tips you can use though to nurture future business from referrals.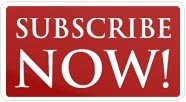 Subscribe to
Originate
, the only newsletter aimed at helping an individual lawyer get more clients and earn more revenue. Simply
visit here
or go to
http://www.pbdi.org/Originate/users.asp
and subscribe today. The newsletter is 100% original, new material that will show you how to boost your practice.