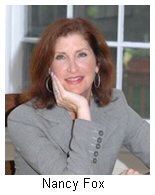 The ever-resourceful Nancy Fox of Westchester County, NY, has started a new blog on social networking, sharing all the latest info and insight on social networks - how they are impacting business, people, trends, etc.
See http://www.sociabling.blogspot.com/
Nancy asks, "Please visit and give me your feedback. If we are to help the professionals in our field leverage the internet to its fullest we need to be up to speed with the way people are using and interacting on the web."
Recent posts include:
Is the Shakeout Upon Us? (LinkedIn vs. Facebook vs. Plaxo)
Tag, You're It (

IBM has created new platforms to further people's ability to connect with others they might want to meet based on common interests and skills)