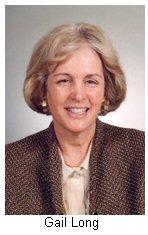 A new study by ACG Boston and Thomson Reuters projects an uptick in mergers and acquisitions during the second half of the year. The latest survey of middle market merger professionals reveals cautious optimism for the next six months.
Points of optimism revealed in the survey include an increase in the last year to 67% from 5% of M&A professionals who say the debt markets will improve in the next six months. Also, dealmakers point to distressed deals (27%), good multiples for acquirers (27%), and cross-border deals (17%) as facilitators of M&A.
The current market stinks, according to the ACG-Thomson Reuters Mid-Year 2008 DealMakers Survey. The percent of middle market mergers and acquisitions professionals who say the current M&A environment is good or excellent has dropped precipitously to 47% from 95% 12 months ago.
According to Thomson Reuters, the volume of all worldwide mergers and acquisitions totaled $1.6 trillion in announced deals during the first half of 2008, a decrease of 36% over the record-breaking first half of 2007. Of this total, M&A deals in the mid-market, defined by Thomson Reuters as transactions under $500 million, fared better. Less reliant on the global credit markets, they declined only 18.2%, with a total value of $368.9 billion.
Despite the decline in deal volume, 66% feel deal volume will either improve or not get any worse in the second half.
"Deals in the middle market continue to close," said Gail Long, CEO of ACG Boston. "Certainly, they take longer and it is tougher to find financing but they are getting done. This suggests that the financing markets—much like our dealmakers—have increased optimism as they look ahead, with the wild card being the weakening economy more than current expectations."
A notable finding of the survey is the emergence of a buyer's market. Respondents indicated that the balance of power between buyers and sellers of businesses was upended over the last year, with 60% saying it is now a buyer's market, 7% calling it a seller's market, and 33% saying they are unsure. In June 2007, 88% said it was a seller's market, 9% a buyer's market, and 3% were unsure. The shift was evident in December 2007, when 32% said it was a buyer's market, 38% said it was a seller's market, and 30% were not sure.
Survey Methodology
Respondents were comprised of private equity, venture capital and buyout firm members (21%); investment bankers, intermediaries, brokers (28%); lenders, finance providers (10%); corporate professionals, entrepreneurs (15%); and service providers, such as lawyers, workout specialists, accountants and consultants (26%). The majority of respondents were from the United States (453), where 39 states were represented. Internationally, executives from 21 countries completed the survey.
About Thomson Reuters
Thomson Reuters is the world's leading source of intelligent information for businesses and professionals. Thomson Reuters combines industry expertise with innovative technology to deliver critical information to leading decision makers in the financial, legal, tax and accounting, scientific, health care and media markets, powered by the world's most trusted news organization. With headquarters in New York and major operations in London and Eagan, Minnesota, Thomson Reuters employs more than 50,000 people in 93 countries. Thomson Reuters shares are listed on the New York Stock Exchange (NYSE: TRI); Toronto Stock Exchange (TSX: TRI); London Stock Exchange (LSE: TRIL); and Nasdaq (NASDAQ: TRIN). For more information, visit www.thomsonreuters.com.