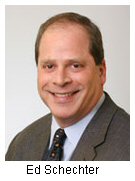 This just in from Law.com:
Duane Morris, an international law firm with Philadelphia roots, has cut about 18% of its marketing and business development staff, making staff reductions that echo moves at other firms in recent months.

The firm, which has about 650 attorneys, now has a marketing and business development team of 30 to 35 people, after eliminating seven managers and staff and hiring three more senior executives in the past few months, said Ed Schechter, the firm's chief marketing officer.

Most of the eliminated jobs were in Philadelphia, where the bulk of the department's staff is based, but some were in other offices, including Chicago.

The move by Duane Morris follows administrative staff cuts at New York-based Fried, Frank, Harris, Shriver & Jacobson this month and the elimination of 13 support staffers at Philadelphia-based Ballard Spahr Andrews & Ingersoll and 50 legal secretaries at Reed Smith earlier this year.

Some firms, including New York's Cadwalader, Wickersham & Taft, have also pared lawyers.

Duane Morris has a new marketing director, Susan Shallcross, joining the firm next month from Washington-based Arnold & Porter, where she worked for nearly 12 years as marketing and communications director. Duane Morris also has hired a senior business development manager to oversee all activities in that area and a marketing manager with 15 years' experience during the past few months, he said.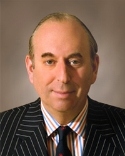 John Soroko, who became chairman this year, said in an interview that he thought the firm could do the same level of marketing and business development work with fewer people, particularly because of the addition of more senior people recently.

"It's a restructuring of the department," said Schechter, who added that Soroko isn't trying to change the department's existing role. The creation of a client-relations management system in recent years has allowed for the trimming the staff, he said. Schechter doesn't expect additional cuts, he said.

Spending on the marketing and business development functions will continue to amount to about 2.5% of the firm's annual revenue, Schechter said.