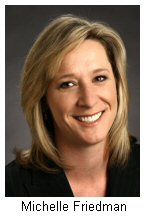 Lawyers at the Wisconsin law firms of Davis & Kuelthau and Godfrey & Kahn are generating new business by methodically using LinkedIn, the online social network, according to a report in the Wisconsin Law Journal.
In fact, 70 percent of the lawyers at the Milwaukee firm Davis & Kuelthau have joined LinkedIn, at the recommendation of Michelle M. Friedman. She is director of marketing at the 75-lawyer firm with six offices in Wisconsin.
One D&K lawyer who took her advice was a partner who was skeptical at first, according to the report. But, he later told her that, in response to two of his e-mails asking clients to connect, not only did they accept his invitation, but also, they contacted him, saying, "I've been meaning to get in touch with you about..." Two new matters landed on his plate, with very little effort on his part.
Friedman sees it as one of the newest and most effective tools available to lawyers wishing to build their books of business — for free, from the home, office or anywhere they have a computer and Internet connection, and for a fairly minimal time commitment,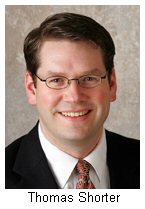 Attorney Thomas N. Shorter, a shareholder in the Madison office of Godfrey & Kahn, recounted similar rainmaking success stories from using LinkedIn. The 190-lawyer firm has 7 offices in Wisconsin, Washington, DC and China.
Shorter says LinkedIn is his homepage. Every time one of his 200 or so connections adds a connection, he is notified of that. If the new connection is someone that Shorter would like to know professionally, he telephones his connection and asks him or her to make an introduction. This has happened a number of times since joining LinkedIn in February, and he's garnered a number of new cases and clients via this method.
"In my experience, LinkedIn has been a very effective and efficient network-building tool, and it can be very useful for attorneys," Shorter told the Journal. "But it does require some effort on your part, because you have to be actively engaged in it to make the most out of it."
Like any marketing tool, LinkedIn has its downsides, they agree. LinkedIn is not exactly intuitive, according to Trout. It took him several hours to become familiar with all its features and refine them for the legal market, to create his presentation.
Shorter additionally advises using caution when deciding with whom you'll connect. For example, although he has great respect for attorneys whom he considers competitors, as a matter of strategy, he purposely hasn't asked them to connect, because he doesn't want them pursuing the same leads.