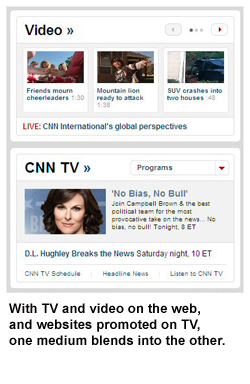 I asked my networks the following question: "I'm advising a law firm that is spending a ton of money on TV advertising (they do some plaintiff PI work, but also have a billable-hour business practice.) Which is a better marketing medium: TV or the Web? Give me your opinion."
Experts from the LawMarketing Listserv and other forums answered, coming from the fields of law firm marketing, advertising, web development, public relations and marketing strategy across North America. A majority favored spending marketing dollars on the Web because of its ability to target clients and measure results. TV was recommended for global law firms with mammoth budgets.
The analyses came from Steve Matthews, Art Italo, Frank Feather, James Archer, Mitch Talenfeld, Carrie McCray, Lisa Dutton, Dan Wallace, Thomas VanHaaren, Gerald A. Riskin, Heather M. Milligan, Dale H. Tincher, Andrew Havens, Rich Klein, Cecilia Alers and Bob Weiss.
For the details of their responses, please visit the Lawmarketing Portal at www.lawmarketing.com.