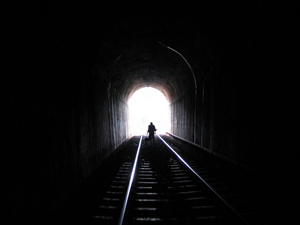 The profession has demonstrated that that article "2009: Another Year of Economic Darkness for Law Firms" is based on fact. Law.com has even created "The Layoff List" as a running tally. (Also see below.)
Just take a look at the layoffs that have hit major law firms this year, particularly in October:
The demise of Thelen Reid Brown Raysman & Steiner, announced October 28, 2008. This was preceded by the firm's slashing 26 associates and 85 staff members in March.
The dissolution of Heller Ehrman, announced in late September.
Sonnenschein Nath & Rosenthal October layoff of 37 lawyers, 75 staff members, and 12 lay timekeepers. This follows Sonnenschein's dismissal of 124 employees, including 37 attorneys, six of whom were partners, in May.
Jenner & Block's firing of additional 10 partners in October, on top of its firing of other 10 partners in May.
Katten Muchin Rosenman and Sonnenschein Nath & Rosenthal layoff of 21 associates and counsel in October.
Clifford Chance's dismissal of 20 lawyers in October.
Cadwalader, Wickersham & Taft cutting 96 attorneys in July.
Edwards Angell Palmer & Dodge layoff of approximately 10 associates in March.
Ten U.S. partners and two dozen associates voluntarily leaving Thacher Proffitt & Wood starting in January after a severe slump in the structured finance practice.