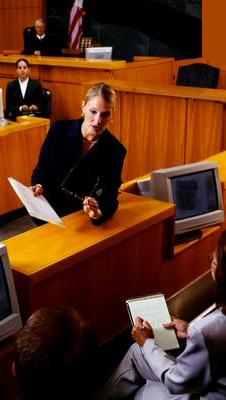 The 2008 National Association of Women Lawyers (NAWL) Survey produced some shocking data, including that, on average, a female equity partner earns $87,000 a year less than a male equity partner.
The best way for a woman lawyer to reach the position of equity partner may be to make a lateral move:

two-thirds of the new women equity partners in the sample were laterals, and 31% of all new equity partners were recent laterals.

Women continue to be markedly under-represented in the upper levels of law firms.

The majority of women who start as associates in firms do not reach the position of equity partners.

F

ewer than 16% of women lawyers are equity partners.

Law firm leaders, including governing committees and managing partners, are overwhelmingly male.

Even in the best of circumstances,

women are promoted to equity partner at only about half the rate as men.
Nearly 97% of large firms have implemented women's initiatives, which provide a combination of programs on professional development, networking, mentoring and/or business development. Given that women's initiatives and formal programs for business development skills are relatively new activities in firms, it is too early to say whether these various programs will enhance the level of business development among women lawyers.
For the full NAWL survey please visit: http://www.nawl.org/Assets/Documents/2008+Survey.pdf. It is the only national study of the nation's 200 largest law firms which annually tracks the progress of women lawyers at all levels of private practice, including the most senior positions, and collects data on firms as a whole rather than from a subset of individual lawyers.
NAWL is a national organization devoted to the interests of women lawyers and women's rights. Founded in1899, NAWL is the only national women's bar association with individual and organizational member nationwide, including law firms, law firm attorneys, corporations, in-house counsel, government attorneys, law schools, and law school professors.