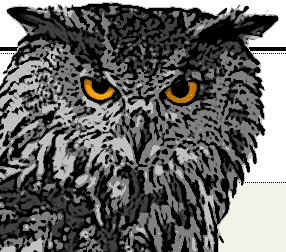 What hunter can see in the dark, makes no sound when it moves and can listen better than a sonar station?
An owl, which is the anchor graphic for writer Janet Ellen Raasch's new blog, Constant Content The capabilities of the owl translated directly into good business development skills:
Foresee client needs.
Get out to see clients and prospects privately, in face-to-face meetings. Forget the advertising and brochures.
Ask questions and listen. If the other person is talking, you are selling.
Janet is a columnist for Originate! -- the business development newsletter -- and a frequent writer for the LawMarketing Portal
Janet is an experienced writer and ghostwriter who works closely with professional services providers – especially lawyers, law firms and consultants to the legal industry. She helps these professionals enhance their online reputations and get new business through publication of keyword-rich content for the Internet as well as copy for traditional print media.
Check out her posts "When all else is frozen solid, robins (like clients) will visit your bird bath (practice area)" and "Putting relaxation back into firm retreats: Loosening up the lawyer mind."
Kudos, Janet, to another job well done.