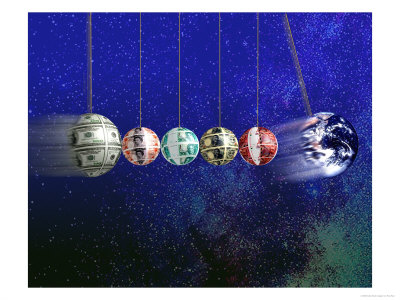 In a major shift, the economic pendulum has swung away from megafirms and in favor of regional and mid-sized firms, which can offer equally-good service at much lower rates.
True story from one of my own clients: a partner in a regional California law firm was listening to an executive from a semiconductor manufacturer complain about his current law firm. The client beefed that his 600-lawyer firm was charging him $950 per hour to perform routine corporate work, and his lawyer didn't answer his phone calls. The regional firm partner mentioned that his maximum rate was $500 and that he returned all calls within 24 hours. The client changed law firms and it was a win-win for both client and lawyer.
This anecdote illustrates a larger trend in the legal profession: lawyers in smaller and mid-size firms are successfully luring away prize clients of large law firms.
"I have read a number of articles in recent weeks predicting it will be boutiques/locals/regionals that will do best in 2009-2010. Today, one of my clients, Reilly Pozner, www.rplaw.com, a litigation boutique of 21 lawyers, told me they are hiring another seven lawyers. They have been appointed by the bankruptcy court as national coordinating counsel for loss recovery for a Wall Street investment bank," said Bob Weiss of Alyn-Weiss & Associates, Inc. in Denver, CO.
"In 2008 small and midsize firms increased their presence on corporate 'short lists' from 24.5% up to 38.2%. This is a staggering change!" said Michael Rynowecer of The BTI Consulting Group in Boston, reporting on new research in BTI Premium Practices Forecast 2009: Survey of Corporate Legal Spending. "For a GC to bring one firm in is really quite easy; there is no shortage of law firms marketing to them or venues to meet law firms. But the big change is in the GC's mindset: the corporate counsel we surveyed said, 'I will open my pocket book to hiring small and mid-sized firm.'"
For the rest of the story visit the LawMarketing Portal at http://www.lawmarketing.com/pages/articles.asp?Action=Article&ArticleCategoryID=58&ArticleID=856