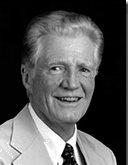 Robert Denny is right on the money in his March Legal Communique, excerpted here:
"Don't believe all the gloom and doom. Many firms are profiting in this economy. And that is certainly true today in most parts of our economy including the legal profession. Yet legendary investor Warren Buffett sees this downturn as providing opportunities. And, despite the dissolution of some firms and lawyer and staff layoffs in a number of others, many firms – particularly mid-size and smaller – are doing more than just surviving. Some are even doing well.
For the most part, their practices were not dependent on major clients in the financial, automotive and real estate industries among others. But, like Buffett, they have also identified opportunities to not only survive but, now or in the future, to thrive. This is what these firms, many of which are our clients, are doing to capitalize on these opportunities.
• Practice area focus. As part of their planning they are focusing, not just on counter-cyclical practice areas such as Bankruptcy, but also on other areas including Litigation, Intellectual Property (particularly litigation and patent prosecution), Employment and Environmental. They are also re-emphasizing and expanding their expertise in traditional Labor Relations.
• Industry & geographic focus. In addition, many firms are focusing on certain industries such as Health Care, Energy and Technology. Surprising as it may seem, some of the mid-size firms are also expanding geographically by opening offices in other cities.
• Client relationships. They are devoting time, usually non-billable, to strengthening them. One of the principal strategies is by initiating or accelerating Client Audit programs, even outsourcing them to qualified consultants. As a result, they are identifying their clients' problems and concerns and, in many cases, also finding new opportunities to serve these clients.
• Marketing. They are increasing, not decreasing, productive marketing activities such as electronic bulletins and client alerts to keep clients, as well as target prospects, promptly updated on important legal and business developments that may affect them.
• Business Development. Their lawyers aren't sitting in their offices waiting for new business. They are out in the marketplace meeting with clients, referral sources and prospective clients.
• Pricing. They are not indulging in the annual habit of raising hourly rates – but neither are they cutting rates (a foolish step). What they are doing is finding ways to reduce the cost of their services by offering alternative fee arrangements including, where appropriate, fixed fees.
• Commodity work. Some firms are phasing out commodity practice areas where price is the only factor.
• Fee advantage. Having recognized that large corporations are vigorously trying to reduce their legal expenses, mid-size and smaller firms are seeking – and obtaining – work from these corporations by emphasizing that their cost structure, and therefore their fees, are lower than those of the large firms.
• Training & development. While some firms are cutting their training budgets, these firms are maintaining and even increasing theirs. In addition to improving the legal, management and client development skills of their younger lawyers, they are finding this also is giving them an advantage in recruiting.
• Recruiting. They are strengthening key practice areas, and even developing new ones, by successfully recruiting skilled lateral entry partners and associates who have been laid off by other, usually larger, firms.
• Firing clients. A growing number of firms are recognizing that many slow-paying clients are really costing the firm money and are not worth keeping. Therefore, they are advising these clients that they will no longer represent them.
So, despite all the doom and gloom that is reflected in the legal press, particularly about large firms, there are many firms that are profiting right now. Of course we don't know how long this will continue but, for the time being, there is a quote that applies to these firms: "The reports of my death are greatly exaggerated." -- Mark Twain