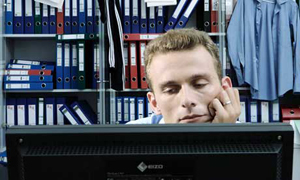 Excerpted from the New York Times:
It's clear that blogs are excellent business development tools, because they establish the author as an expert to clients and attract calls from the news media. The power of blogs to influence what people buy -- and which law firms to retain -- is now established. This face is underscored by a recent study reveals, that power is significant — so much that a majority of blog readers say blogs are useful when they make purchases.
The study, which polled 2,210 people found that the increase in blog readership from 2004 to 2008 was 300 percent; 47 percent of online consumers now read blogs.
Half of blog readers said blogs were useful when they were considering what purchases to make, and more than half of that group said they looked at a blog just when they were about to buy something.
"This is what people are trusting more and more," said Valerie Combs, vice president for communications at BuzzLogic, a company that analyzes social media and operates an Internet advertising network and that commissioned the study from Jupiter Research. "What we're seeing online, increasingly, is that people are relying on peer opinion."
Blog readers are also more likely to trust advertising on a blog than on a social network like Facebook, the study found; 25 percent said they trust blog ads, with 19 percent trusting social network ads.