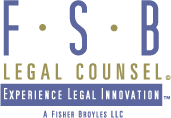 From the Fulton County Daily Report:
Here's a formula for success in a brutal economy: Figure out a way to save general counsel money on their outside legal spending. The attorneys who have done that are growing their revenue while others are not.
"We are keeping costs down by using in-house attorneys as much as possible and using sole practitioners or nontraditional law firms with big firm experience," said Kristen K. McGuffey, executive vice president and general counsel of Simmons Bedding Co.
One of the non-traditional firms McGuffey uses is FSB Legal Counsel, founded seven years ago in Atlanta by two of her former law firm colleagues.It's a "virtual" firm of former big law attorneys working remotely to offer clients the same services as before at half the rate -- or less.
"We didn't plan this economic situation. We're just benefiting from it," said James M. Fisher II. "In a time of lawyers being laid off, we're increasing our size."
Fisher said FSB is growing as fast as they can find attorneys who meet their standards -- which include seven years or more of big law experience. Some have decades with big law firms, and some are former corporate GCs.
Fisher worked for Holland & Knight and Baker & McKenzie before joining Morris, Manning & Martin, where he met Broyles. They started FSB in 2002 with six lawyers in Atlanta. Last fall they had 27 lawyers, and now have 41. They expect to have 50 by the end of the quarter and 75 to 100 by the end of the year.
They work in their home offices or other quarters of their own choosing. They do their own typing and answer their own phones. Their only firm office is an executive suite at an office park that is rented for specific occasions only -- like a hotel meeting room. They stay in touch through e-mail, cell phones and the Internet.
"What we've done is taken a big law firm and taken away the ivory tower, the mahogany desks, the expensive artwork, the young associates being trained on the clients' dime and the redundant support staff," said Fisher. "The clients are really only paying for what's between our ears."