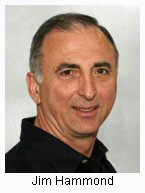 An 85-lawyer firm is the first recipient of RainMaker Software's $1 million Economic Assistance Package for law firms. So far RainMaker has awarded $228,164 in economic assistance, as much as $30,000 per firm.
Law firms get the funds in the form of a discount on the company's software and must agree to "pay it forward" by devoting the benefits of the bail-out to their local community, for example, identifying new pro-bono work initiatives for laid-off workers, or assisting families dealing with potential mortgage foreclosures. The amount of the bailout package for each firm is based on their size and the commitment they make to "pay forward" these benefits.
Wood, Smith, Henning & Berman, headquartered in Los Angeles, was the first to receive the bailout money. The firm has offices across California, Arizona, Las Vegas and Denver. "As our firm continues to grow and open new offices, we see this as a great opportunity to help our communities," said Kelli Moorehead, IT Manager of Wood Smith. The firm has agreed to pay it forward by contributing volunteer time and resources such as Adopt-A-Family for the Holidays, Race for the Cure, Children's Foundation Career Fair, Juvenile Diabetes Research Foundation, and Habitat for Humanity and VIP Mentors.
RainMaker says it is committed to helping law firms become financially healthy, no matter what the state of the economy, by offering the $1 million package. "We all need to look for ways to pull out of this economic slump together," said Jim Hammond, President of RainMaker Software.
Law firms can apply for the funds at http://www.rainmakerlegal.com/assistance.htm
"You may ask if this isn't just a publicity stunt. My response is that there is no free lunch," Hammond said. Most legal market vendors and law firms are being impacted by the current economic crisis. We all read the headlines where firms are laying off both attorneys and staff. The Economic Assistance package will provide firms an additional incentive to invest money today to improve their infrastructure tomorrow. We'll be able to keep our people busy, and while we'll make less money in the short term, in the long run we'll all be better off, as will the communities that benefit from the 'pay forward.' It is that simple."
Rainmaker Software sells financial and practice software for mid-to-large sized law firms. Founded 40 years ago, RainMaker also offers a business intelligence toolset with no custom programming needed.