First there was tinyurl.com, a free online service that could shorten a 100-character web address (like http://www.lawmarketing.com/pages/articles.asp?Action=Article&ArticleCategoryID=58&ArticleID=924) to 25 characters (like http://tinyurl.com/lvjsoc).
This was very handy when emailing a URL that was so long, it would break across a line in an email and become non-functional.
Then with Twitter came bit.ly which would shorten a 100-character URL to 20 (like http://bit.ly/47GyHd). Bit.ly became Twitter's official URL shortening service last May.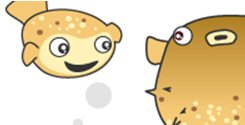 Now there's j.mp, which will take a long URL and shorten it down to 18 characters, like http://j.mp/47GyHd
"While the bit.ly domain is almost as short as it gets, for some people, every character counts," the bit.ly blog states. Bit.ly will continue online, "But if you desperately need those two additional free characters in order to make your point, feel free to use j.mp instead."