For the third year in the row, the law firm Proskauer Rose was named as the first with the best marketing program, winning first place in the MLF 50 ranking of law firms. The competition, sponsored by ALM's Marketing the Firm newsletter, evaluates the marketing, business development and communications programs of law firms.
The article describing the top five winners is online at http://bit.ly/1PzNc6 (subscription required).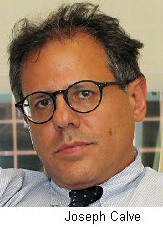 NUMBER ONE: PROSKAUER ROSE - Chief Marketing Officer, Joe Calve
"Proskauer's marketing and communications team, working closely with its IT Group, among others within the firm, and with various well-known outside agencies, has tackled a massive multi-tier effort designed to provide vital support to its biz-dev efforts: a top-to-bottom re-branding that includes the redevelopment of the firm's primary external communications channel (Proskauer.com), its primary internal communications channel (Proskauer Connect, its Intranet site), and an overhaul of all written and visual communications — from bios to brochures to blogs. All elements of this project, literally hundreds and hundreds of them, are scheduled to launch simultaneously this month. The firm's goal is nothing short of establishing a completely new way of communicating externally with the market and internally among its lawyers and staff," wrote Elizabeth Anne "Betiayn" Tursi is Editor-in-Chief of the MLF newsletter.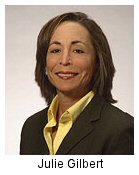 NUMBER TWO: LOCKE LORD BISSELL & LIDDELL LLP - Chief Communications & Marketing Officer, Julie Gilbert
The firm's Communications & Marketing (C&M) team overhauled Locke Lord's Top 200 client list to include detail that would benefit cross-selling efforts. They captured fees billed, fees received, the list of all working partners, the type of work performed, SIC industry codes, General Counsel contact information, and their own recommendations for cross-selling opportunities. This is continuously updated and circulated to the partnership, and reviewed at the practice and section levels to determine relationship intelligence and additional business opportunities.
The C&M team developed issue-specific client pieces to address changes in government as well as the economy. When the health care reform debate started to take center stage on Capitol Hill, the Health Care attorneys and C&M team developed a "Weekly Health Care Reform Update" newsletter for attorneys and clients. And when economic conditions sparked an increased number of federal bankruptcy filings, the C&M team developed a weekly "Distressed Asset Report" (DAR) listing companies that have recently filed for Chapter 11 bankruptcy and might be interested in selling off their assets. Attorneys are encouraged to forward this report to clients who might be interested in purchasing distressed assets, or who could be put in touch with the firm's team of Bankruptcy and Restructuring attorneys. Within the DAR's first month of publication, the firm's Bankruptcy Group was retained on several new matters after attorneys sent this to their clients.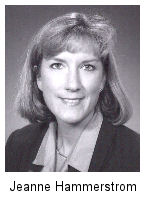 NUMBER THREE: BENESCH, FRIEDLANDER, COPLAN & ARONOFF LLP -- Chief Marketing Officer Jeanne M. Hammerstrom
Most of what Benesch has done is both innovative and rooted in BD. Benesch offers a series of video-casts called B-Casts. These videos spotlight the firm's attorneys as they are interviewed regarding current hot topics in clients' industries, and are set up like an interview with a partner as the host. The videos are available on the firm's Web site (www.beneschlaw.com/bcasts), and are sent out to targeted lists of clients via e-mail.
The firm has recently been utilizing new Webinar software that allows its attorneys to hold online presentations and seminars. Benesch advertises its Webinars via e-mail blasts, announcements on its Web site, and ads in local newspapers and business journals. So far, attendance has exceeded the firm's expectations with over 100 attendees at the first few Webinars. The video files from the Webinars are archived on the firm's Web site following the presentation, so that clients can have continued access to the information.
NUMBER FOUR: K&L GATES - Chief Marketing Officer Jeff Berardi
NUMBER FIVE: GOODWIN PROCTER - Chief Marketing Officer Anne Malloy Tucker