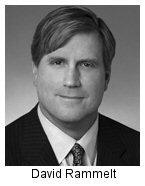 from the Chicago Tribune:
Fixed-fee arrangements between lawyers and their corporate clients are gaining popularity, but are they economical for both sides?
For Lake Forest-based Brunswick Corp., its flat-fee contract for national litigation has exceeded expectations, said Kristin Coleman, general counsel. The maker of boats, billiard tables, and fitness and bowling equipment cut the amount it spent on outside lawyers working on litigation by 30 percent in 2009.
On the flip side, David Rammelt, a partner at K&L Gates, said the volume of work he did for Brunswick last year quadrupled, a positive outcome in a year that was slow for many lawyers. But Rammelt had to switch law firms to make the arrangement more profitable.
Coleman and Rammelt's flat-fee contract is in its second year and includes product-liability and breach-of-warranty cases. Their experience provides some lessons to other lawyers and companies considering alternatives to the industry standard of billing clients at an hourly rate.
They debunked several myths regarding fixed-fee arrangements, including the notion that lawyers working under fixed fees will not work as hard."The lawyers who provided the service did a great job," Coleman said. "There were some skeptics among my team."
The contract also forced Rammelt and his team of five lawyers to be efficient, an anomaly to the law-firm business model that incentivizes attorneys to rack up hours.
"Brunswick said, 'This is your all-in pot of money. You be efficient now,'" Rammelt said.
Cost savings also came via technology. Kelley Drye built Web-based case management software for Brunswick. The database contained every document for every case Rammelt's team worked on, eliminating the need to ship documents overnight. Brunswick lawyers could access the system at any time, eliminating the need for quarterly status reports from Rammelt. When Rammelt left for K&L Gates, the firm bought the software from Kelley Drye.
On the downside, using metrics based on the traditional hourly-fee model, Rammelt's realization rate — the rate of collection versus hours billed — is not as high as he would like. He and his team still keep track of the time they spend on Brunswick matters to have a benchmark to compare to the fixed-fee contract.
The two sides tweaked the contract in its second year to provide some protections for the law firm. For example, if a case hits a ceiling on fees then it gets removed from the fixed-fee program and gets billed by the hour.