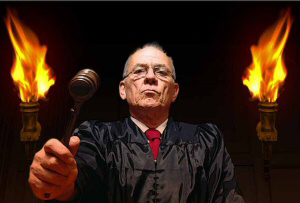 There are six "judicial hellholes," five jurisdictions on the "watch list," four "dishonorable mentions" and 16 lawyers in the "rogue's gallery" in the list of plaintiff-friendly jurisdictions named by the American Tort Reform Foundation (ATRA). "Judicial Hellholes are places where judges systematically apply laws and court procedures in an unfair and unbalanced manner, generally against defendants in civil lawsuits," the organization's new 64-page report says.
Viewed another way, the jurisdictions are marketing opportunities for plaintiff lawyers battling big corporations. "West Virginia was a 'field of dreams' for plaintiffs' lawyers. We built it and they came," the report quotes West Virginia Judge Arthur Recht as saying. It also quotes Mississippi trial lawyer Richard "Dickie" Scruggs describing them as "magic jurisdictions."
ATRA is a pro-business organization that is supported by major industries and Fortune 500 companies. It is a "business-led effort to take away consumers' legal rights," which attacks judges and juries, according to the Center for Justice and Democracy (CJD). "ATRA's unscientific report attacks a number of poor communities in the United States" using "no actual or scientific data" a CJD statement says.
Conversely, defense lawyers can make it a marketing distinction that they've kept clients out of these jurisdictions. Making the argument that justice can be controlled by location, the report also lists defense-oriented "points of light." Corporate defendants are favored in these jurisdictions by getting additional appeals (Maryland and West Virginia, which is hellhole #2), reduced verdicts (New Jersey, which is hellhole #4), rejecting emotional harm damages (Vermont and California), adding burdens to cases for asbestosis victims (U.S. Supreme Court), and raising hurdles for the admission of expert testimony (Arizona).
The "ATRA Gold Medal" went to Oklahoma, for enacting tort reform by reducing appeals bonds for defendants, requiring experts to file a "certificate of merit for professional negligence," limiting class actions, limiting joint and several liability, limiting noneconomic damages, exempting fast-food outlets from obesity cases, and lowering and delaying prejudgment interest.
For the complete law firm marketing angle, visit the LawMarketing Portal at http://bit.ly/bQA6L2.