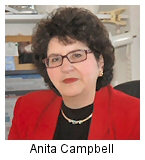 Anita Campbell, the Founder of Small Business Trends, an online community of small business owners, polled some of her business owner contacts to see how they would answer the following question:
"What is the number one thing you can do to be more profitable in 2010?" Ten business owners gave their answers:
Meet the Client's Pain Points – says Jonathan Fields, Author of "Career Renegade"
"The pain points for a lot of markets have moved in a substantial way in 2009. Problems have changed, needs have evolved. Look back, ask how the points of maximum pain have moved for the market you serve. Then adapt your solutions to better serve those new points in 2010."
Hire a Cost Containment Firm – says Gene Marks, Author of the "Streetwise Small Business Book of Lists"
"Consider hiring a cost containment firm. My clients have used Alliance Cost before but just use Google to search "cost containment solutions" and you'll find plenty of others. These firms will analyze what your spending and suggest ways to reduce your overhead. They'll renegotiate supplier contracts or (with your permission) replace your suppliers with their lower cost suppliers. Most of these firms take a cut, sometimes up to 50%, of the first year's savings and then leave the rest of the future savings to you. I've seen companies cut their overhead by as much as 10-20% using these companies. Be careful though - they'll turn your place upside down looking at invoices and talking (with your permission) to your suppliers."
---
To read what the other 9 business owners recommended, visit the
LawMarketing Portal
at
http://bit.ly/caQb6a