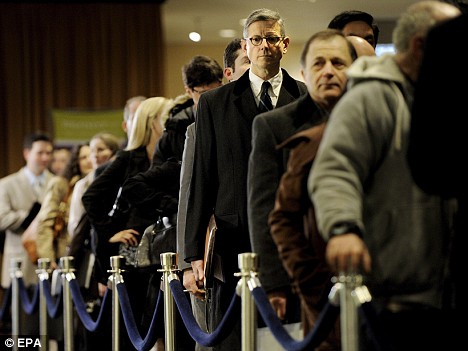 Howrey is planning to oust up to 10 percent of its partners, a move that follows a year of disappointing revenue numbers.
Howrey is expected to cut between 25 and 30 partners, most of them in the United States, Legal Week reports. The decision to make the cuts was made before Christmas, according to the story. Both equity and nonequity partners will be let go.
Last month the law firm laid off 29 associates and 65 staffers from its 10 U.S. offices.
The move comes after Howrey saw a 35 percent drop last year in profits per equity partner and a 16 percent drop in revenue.Further evidence that the legal profession is in a recovery economy arrives in a new report that layoffs at law firms are nearing zero.
Meanwhile, Darby & Darby, a 62-lawyer IP firm in New York, announced it would close. The decision follows a series of departures, as partners left to join general practice firms and failed attempts to merge with another law firm.
Legal Job Losses Drop Off Sharply
Howrey and Darby are the outliers in a major trend in the opposite direction. As the national unemployment rate remained steady in February, the number of legal industry jobs lost dropped to one-tenth of what it had been in January, according to the U.S. Bureau of Labor Statistics' monthly jobs report.
The legal profession shed only 100 jobs in February — substantially fewer than the 1,100 jobs that it lost in January — according to the report, released Friday.
Those numbers represented the second significant monthly decline for the industry. The sector lost 2,100 jobs in December and 2,900 in November — a steep difference compared to the 5,800 lost in October. The industry has shed 37,100 positions over the past year, according to BLS statistics, which tally net job losses.
For further details, see Law360.