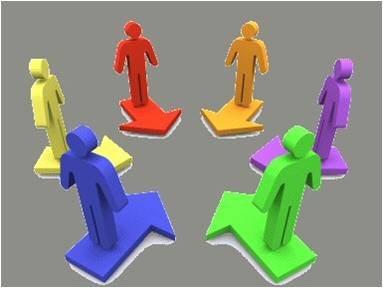 Join me at the Phoenix, Arizona, chapter of the Legal Marketing Association where I'll be speaking on "Business Development with Online Social Networking."
The meeting takes place on Thursday March 18 beginning at 11:30 AM at the offices of Perkins Coie Brown & Bain at 2901 N. Central Avenue in Phoenix. To register, call Kim Fowee at 480.280.6002.
Dramatic new research shows that:
More than 70 percent of lawyers are members of an online social network. Are you?

Identifying, evaluating and selecting outside counsel was among the top three reasons for corporate counsel participation in online networking. Can they find you?
Business development with online social networking is the most in-demand topic I speak about. The topic is perplexing to some and frightening to others.
Most lawyers realize that online networks are a great business development tool, but they don't know where to begin. This program will sort through all the choices -- Facebook, LinkedIn, Twitter, Martindale Connected, Legal OnRamp, MySpace, Plaxo, Spoke and others. I will also demonstrate that .
Attendees will learn:

Which sites to focus your efforts on for the best business development results
Creating a profile that generates leads
How to use a network so that it generates new-business leads
Avoiding the downsides and dangers of online social networking
Online "netiquette" and mistakes to avoid
A model policy on blogging, social networking, and electronic communications and media
See you in Phoenix. Wear a hat, sunglasses and sunscreen, because it's going to be hot!