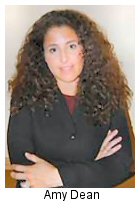 From Amy Dean of Keyword Communication:
Hundreds of discussion topics are proposed via LinkedIn groups every day. The vast majority of them fail to generate any responses. The ones that do succeed in getting a conversation started stand out like bright flowers in a field of forgotten links.
What makes these select few so irresistible that people can't help but comment? Following are six ways to spark a discussion on Linkedin.
1. Ask for Real Help
People who are genuine in their request for help typically get it. For instance, one user posted a question asking if she should fork over a media list to a client or protect it like precious intellectual property. LinkedIn users are happy to share their experiences and show off what they know and believe, but they can also tell if someone is asking for help simply to promote themselves.
2. Dish Dirt
If you can tie your intellectual capital to the Tiger Woods scandal or whatever story is dominating the headlines, you have a hole in one. In this instance, you can provide your point of view and ask people to agree or disagree with how you would handle the situation if you were in the news maker's shoes.
3. Invite Plugs
Inviting people to pitch their products or their skills is popular for obvious reasons. Who can resist a free plug?
4. Request Inspiring Quotes
One of the most outrageously popular discussion starters on LinkedIn simply asks people to share their favorite quote. People seem to relish the opportunity to inspire others.
5. Tap Industry Controversy
Right now there's a debate raging (137 comments) in the "Public Relations Professionals" group about the misperception in and out of the industry that public relations and media relations are synonymous. At the same time, in a Business Intelligence group, the fact that BI has fallen down the priority list of senior executives is gaining stream.
6. Request Twitter accounts
Asking members of a group to post their Twitter addresses generates hundreds of replies, which is understandable. It's easy to do and many people want more followers.
Just as we consider what makes a tweet retweetable and what makes a blog engaging, we should consider how to successfully ignite a LinkedIn discussion.