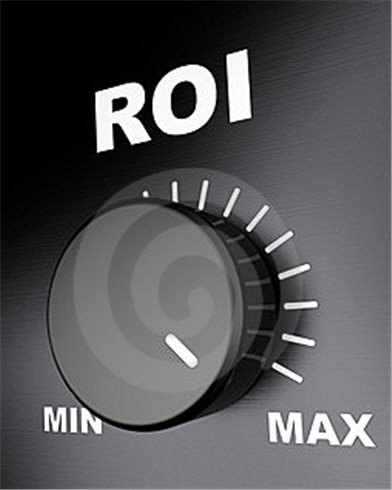 Excerpted from Lawyers Weekly, in an article by Nora Tooher:
Lawyers often hear how important marketing is to their success. But they often don't spend enough time evaluating the outcomes of their marketing efforts.
To save time and money on fruitless efforts, several experts recommend spending an hour or two each month tracking marketing results.
Pursue high-ROI efforts
Larry Bodine, a Chicago-based legal marketing consultant, advises lawyers to only launch marketing efforts they can appraise. "The starting point is, 'Don't do something if there's no way to measure the results,'" he said. "So, right away, that eliminates PR, advertising, directories, billboards, radio and bus stop signs."
Instead, Bodine suggested, pursue low-cost marketing efforts that can be easily measured, such as free listings in Google Local, Yelp.com and LinkedIn. Ask clients to provide recommendations on such sites, and don't be shy about providing a few flattering paragraphs about yourself they can sign onto.
Another way to ensure you can later measure the return on your marketing investment is by sending out marketing materials that require a response, recommends Trey Ryder of Payson, AZ. For example, an e-mail newsletter from your office should contain links for prospective clients to contact you for additional information, or to sign up for a seminar.
Lawyers should establish a benchmark for the average number of prospective client inquiries you receive each month, according to Art Italo, a legal marketing consultant in Smyrna, GA. He advised lawyers to consider the quality of the leads that are coming in, he advised: Can the people who call afford to pay your retainer, and is the inquiry relevant to your practice area?
"If you're a divorce lawyer and you're getting corporate inquiries, they are not appropriate to your practice, so your marketing efforts are not bringing in the right kinds of leads," Italo said.
Here are some other tips for determining whether your marketing efforts are working:
Use inexpensive online technology to measure your marketing campaigns. For $15, an account at ConstantContact.com will enable you to track how many people open e-mail alerts and e-newsletters and tell you what links they clicked on, said Bodine.
"If you send out an e-mail and you have three articles and you make the title of each of them a link, you can tell what people are interested in and you can find out who was interested in it," Bodine said. "And these are all people who are leads."
Conduct surveys before and after a marketing effort. Law firms - regardless of size - conduct pre- and post-marketing surveys to measure outcomes.If a firm wants to increase potential clients' awareness of its tax expertise, for example, it could conduct an online or telephone survey in the community before a marketing campaign and then at the conclusion to determine if awareness has increased.

Track revenue spent on each marketing method. "Most lawyers have the ability to figure out how much each client has paid them through their billing program," Italo said. "They also, if they're diligent, can ask each client where they heard about them.
"If you have a [referral] source and a dollar amount, it's pretty easy to have a spreadsheet that shows how much you got paid in revenue per source and how much you spent on each [marketing] source, and then just divide one into the other," Italo said.