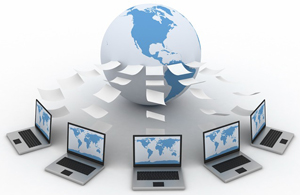 In-house attorneys are turning away from print sources, and now are using new media platforms to deepen their professional networks, and to obtain their legal, business, and industry news and information, according to the new Corporate Counsel New Media Engagement Survey.
The social networking and new media tools that in-house counsel most frequently use for professional reasons are LinkedIn, blogs, and -- surprise -- Wikipedia. Other highlights:
Blogs are an increasingly preferred mechanism for obtaining business and legal industry information. Half of in-house counsel agree or somewhat agree that in the future, high-profile blogs authored by law firm lawyers will influence the process by which clients hire law firms.
Online beats print: Corporate counsel now are getting more of their business- and legal-industry related information online than from traditional print sources. 62 percent of in-house counsel prefer to access their business and industry news online via publication web sites compared to 42 percent who prefer the print vehicle. While at first surprising data, a glance at a roomful of lawyers accessing Blackberries, IPhones, Kindles, and IPads helps put this shift from print to online in perspective.
Wikipedia maintains strong credibility with this audience as well, consistent with its high scores in familiarity, professional and personal use among in-house counsel. This is significant given that its open, uncontrolled platform often is criticized for its inaccuracy. This finding may suggest that respondents appreciate them as a "community generated" offerings, willingly trading off questions about the validity of their data for the "open" process by which they receive their content.
However, a majority of in-house counsel never use Facebook, YouTube, Twitter, Plaxo, M-H Connected and Legal OnRamp. This exposes a mismatch between the sites where law firms devote their new media marketing and the sites that clients use to find information about lawyers.
For more surprising results, read the full story at www.LawMarketing.com or http://bit.ly/bz7Z8E