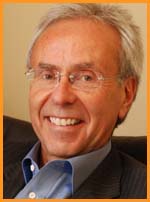 I just came from an in-person meeting of a local LinkedIn group I belong to. The speaker was author Gordon Miller of Dovetail Solutions in Denver. He said if you send in a resume to get a job, your chances of getting hired are in the single digits. Instead he said you should send a one-page business proposition document addressed to the department head or decision-maker. Skip HR.
In the pre-recession days, there were job descriptions, and people would recite their experience and education to fit into the box. This rarely exists any more. With revenue down by 40% to 50% for many businesses, the CEOs want "fresh thinking." They can't articulate what it is, but they know it when they see it.
Your resume showing your experience and degrees points to the past. However a value proposition letter points to the future. It has 3 paragraphs:
#1: Demonstrate that you know the company's business. Start by writing, "My opinion is that your company can leapfrog over the competition in the following ways." Describe how the company makes money, its products or services and its competition. "The goal is to distinguish yourself," Miller said, adding, "do not attach your resume to this document."
#2: In three bullet points, write one-sentence specific ideas of how you can bring value to the company. This can be how to change a process, increase collections, open a new market or bring a best practice. Don't say that you are a team player, organized and work well with others. This is not value. Offer ideas on how the company can make more money.
#3: End with a call to action. Suggest a time and date for an in-person meeting. "It will make the company say, 'It's worth talking to this person. We'd like to hear what he has to say."
The idea is to create a disruption by offering creative ideas. Miller has trained 700 people on how to get a job and written business books like Quit Your Job Often and The Career Coach. You can see a video of the talk I saw him give by visiting http://www.ustream.tv/recorded/7727159