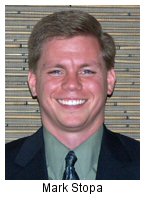 Florida lawyer Mark P. Stopa says he now has 350 clients in foreclosure, each of whom pays $1,500 a year for a maximum of six hours of attorney time. "I just do as much as needs to be done to force the bank to prove its case," he said.
His solo practice generates $525,000 per year. With offices in Tampa and Orlando, he sends out letters — 1,700 in a recent week — to homeowners who have had a foreclosure suit filed against them by a lender. Even if you have "no defenses," the form letter says, "you may be able to keep living in your home for weeks, months or even years without paying your mortgage."
It's true. The average time it takes for a homeowner who stops paying on a mortgage to actually get evicted has increased 75% since 2008, according to the New York Times.
In New York, the average property spends 561 days foreclosure -- one year and 6+ months.
In Florida, the average property spends 518 days in foreclosure.
The average borrower in foreclosure has 438 days before actually being evicted, up from 251 days in January 2008, according to LPS Applied Analytics.
Smart real estate lawyers who used to handle only closings are now adapting their practices to include foreclosure defense.
On Stopa's website http://www.stayinmyhome.com, he takes payments via PayPal from $100 to $3,000 depending on which of 11 options a client choose during an initial interview. "Some of you reading this may be unemployed (with few or no job prospects)," states on the site. "Others may have a six-figure salary but can't afford the mortgage on your six-bedroom, waterfront home that's decreased in value by half in the past three years. Whatever your situation, if you're facing foreclosure, we're confident we can help."
In practice for eight years, he launched his own practice in 2008 in litigation, appeals, and commercial disputes. As the economy worsened, more and more clients approached him with foreclosure problems.
Many mortgages were sold by the original lender, permitting a homeowners' lawyer to force the lender to prove that they actually own the loan. In one client's case, Stopa filed a motion to dismiss on March 17, 2009, and the case has not moved since then. He filed a similar motion for the son of the client last December.