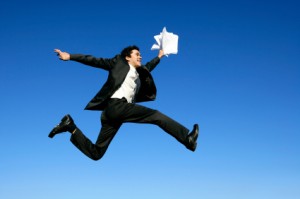 Lateral hiring in the legal profession increased 28 percent from April to May — the highest percentage growth since the turn of the calendar year, according to Law360.
In May, a total of 202 partners, shareholders, of counsel, special counsel and managing partners moved to new firms, as compared to the 158 lateral moves in April. This is important an important tactic in business development, because the primary reason a firm hires a lawyer laterally is for the book of business they bring with them.
Lateral movement grew 1.5 percent in March over February, to a total of 202 lateral moves. The slight increase came after a 15 percent rise in February, which followed a 153 percent spike in lateral moves between January and December, according to Law360.
Among the big law firms:
Baker Donelson Bearman Caldwell & Berkowitz PC was the big winner in May, scoring 11 laterals.
DLA Piper and Reed Smith closely followed, snagging 10 and nine laterals, respectively.
Greenberg Traurig and Jackson Lewis both brought on seven laterals in May
Foley & Lardner and White and Williams lured six laterals and Hunton & Williams brought in five.
Jones Day, Mayer Brown and Shipman & Goodwin each snagged four laterals.
The firms adding three laterals were: Baker & McKenzie, Eckert Seamans Cherin and Mellott, Hogan Lovells, K&L Gates, O'Melveny & Myers, Reinhart Boerner Van Deuren, Taft Stettinius & Hollister, White & Case and WilmerHale.
Corporate finance and securities, which saw 37 laterals switch firms, were the practice areas that experienced the most movement. The area of intellectual property saw 25 laterals change firms, and 22 insurance laterals moved.
The employment and energy practice areas both had 17 laterals pack their bags. Other practice areas with a lot of shake-ups included real estate, which experienced 13 moves; health, which had 12; and financial services, which had 11 lateral moves.