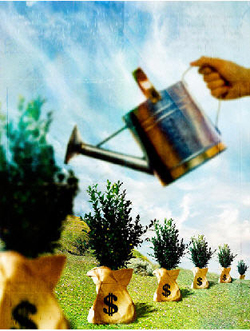 "Adding value" is a difficult concept for literal-minded lawyers to wrap their minds around. What is known is that law firms that do add value to a client relationship will get hired over and over again.
At the recent LSSO (Legal Sales and Service Organization) meeting in Chicago, the "51 Practical Ways for Law Firms to Add Value" came up for discussion The list of 51 tactics to add value was developed by the Law Firm Value Committee, composed of representatives from eight major law firms. This document is reprinted from the website of the Association of Corporate Counsel.
1. Conduct a pre-matter planning session before every major matter to ensure that the attorneys and the client are aligned regarding goals, objectives, outcomes, fees, communications, updates, team members, etc.
2. Conduct an end-of-matter review with the client at the conclusion of a significant matter, or as needed during the course of a significant matter as a checkpoint.
3. Work with the firm's financial group to develop accurate and timely data to understand costs and benchmark efficiencies. Provide ongoing, real-time access to matter details such as actual cost vs. budget and work in progress. Utilize an integrated financial dashboard to analyze historical, current and planned pricing per client, matter and attorney in real time.
To see the other 48 visit the LawMarketing Portal at www.LawMarketing.com.