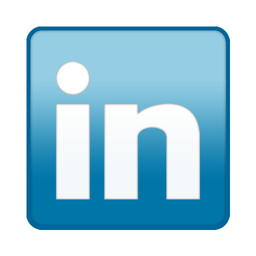 Professional social network LinkedIn now has 70 million members, according to the company's home page. The company hit 60 million users in February, and has been growing fast, especially in international markets. LinkedIn's network's CEO, Jeff Weiner, stated in a blog post last fall that half of LinkedIn's membership is international. The company is also listing one million company profiles, which are similar to a user profile.
Weiner told TechCrunch that the fastest growth LinkedIn is seeing is in international markets. LinkedIn is expanding rapidly in the Netherlands and India.
The network has also been adding features continuously over the past six months to broaden LinkedIn's reach across the web, adding a deeper Twitter integration, opening up an API, providing a plugin with Microsoft Outlook and enhancing sharing options.
But while LinkedIn is looking to bring its platform to the greater web, there's a tremendous amount of potential to use the data the network has on its side to add additional functionality to both users and companies. Weiner recently told Techcrunch that data is an important part of LinkedIn's future as a network. It's safe to say that we will be seeing a number of new initiatives coming from LinkedIn leveraging the wealth of professional content on the network.