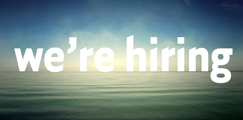 Janet Raasch has a great article on the LawMarketing Portal about how law firms are buying market share by hiring lateral attorneys. Laterals are in high demand these days, because clients don't want to pay for young associates to work and train on their files. Plus laterals come with clients and the ability to develop new business -- a highly prized capacity in this competitive market.
But did you know that:
Lateral moves by partners are trending up – from 2,153 in 2006 to 2,775 in 2009 (American Lawyer magazine).
Savvy law firms are conducting strategic 'land grabs' – scooping up entire offices and practice groups from their competitors
Mid-tier regional firms, in particular, are gobbling up disgruntled and displaced big-firm talent.
It costs approximately $1,920,000 to bring on board a lateral partner with a $2 million book of portable business.
A second wave of defections is taking place in 2010. This time, the acquiring firms have changed from gobblers to picky eaters.
16 percent of laterals hired during the first wave moved again within two years.
Check out the full article at http://bit.ly/dycIhA