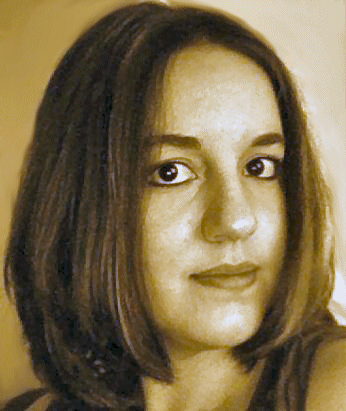 This is a guest blog by Jill Tooley, who writes about creative marketing topics, promotional advertising, and business strategies.
Law marketing techniques run deep and selecting the right branded product for your firm is only a small piece of the puzzle. However, giveaways do help with brand awareness and it will take more than a handful of personalized pens to keep your name fresh in clients' minds. Consider the following before you order enough giveaway items to last a lifetime:
Your clients' interest level
You may love the scenic calendars you picked out, but what will your clients think of them? List your favorite promotional products and then decide which would be best-suited to your intended recipients. If your audience includes a wide variety of age groups, then customize a different item for each. It's better to have a variety of items than to have a single item that only interests one group.
Your budget
Don't spend your cash all in one place but don't pinch pennies, either. It is foolish to spend thousands of dollars on Italian leather briefcases for a trade show giveaway, but it is just as foolish to skimp on low-quality gifts in order to save a few bucks. Clients will automatically assume that you have money to spend and they'll be turned off if you promote yourself with a shoddy promotional product. There's nothing wrong with trying to save money, but always get the best items you can afford.
Your occasion
You wouldn't order the same type of gift for a client's birthday as you would for trade show giveaways, would you? Either have a variety of items in your inventory or be prepared to shop each time you need a present for a client. Tailor your promotional items to the event at hand and avoid making a "one size fits all" purchase.
Your message
Your promotion should reflect the message that your law firm strives to convey. Don't hand out cheaply-made calculators if you preach top-quality service—it contradicts the message and gives the impression that you'll go against your word. Do you practice environmental law? Consider an eco-friendly or biodegradable product. Do you specialize in intellectual property law? Try a mind-bending puzzle or a brain-shaped stress ball. Whatever you do, avoid controversial promotions that could offend people. If you want your gifts to get people talking about your practice, then go for value over shock value!
Your logo
The most stunning logo in the world won't help you if it can't be printed on the giveaway items you've selected. A pixilated or blurry imprint will be difficult to read and render your products useless. Not to mention, some promo products can only be printed in a single color, so full-color logos will need special treatment in many cases. Speak with a professional at the promotional products company you're working with to make sure that your desired image or design will work on the product and still look good.
Your dedication
Even though correctly-used promotional products will spark interest in your firm and serve as reminders of your services, you have to follow up with your customers if you want to seal the deal. Don't expect to see instant results from the engraved pens you gave away at trade shows or the free gifts you offered during conversations. Wait a week or two and then contact clients directly to ask them if they need assistance; you'll not only demonstrate your commitment but you'll also make your promo items more worthwhile.
Does your law practice need more than just promotional items to market effectively? Yes! But well-planned and timed giveaways have the power to promote your firm in a creative way when the time comes to do so. Unless you want to waste your efforts, make sure you consider all of these factors if you decide to use promotional products.
Based in Aurora, IL, Jill Tooley writes about creative marketing topics, promotional advertising, and business strategies. She works for Quality Logo Products, a promotional products company that helps people find promo items for their needs.