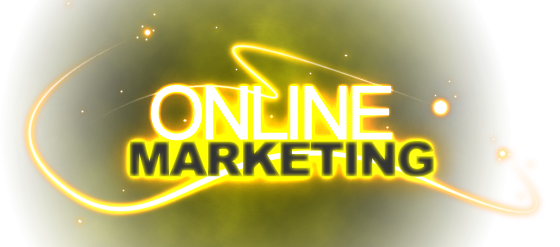 LexisNexis has launched the "LexisNexis Ultimate Law Firm Marketing Makeover" contest — an opportunity for small law firms across the United States to expand and enhance their online presence for greater visibility and drive more prospects to their firm. Contest entries are now being accepted online at www.legalmarketingmakeover.com.
The contest grand prize winner to receive $50,000 worth of online marketing products and services from LexisNexis to fuel growth.
"Building a strong online presence is critical for smaller law firms since most consumers begin their search for a lawyer or firm on the Internet using online tools such as search engines and Lawyers.com," said Philip Livingston, senior vice president, LexisNexis Marketing and Business Solutions and CEO for Martindale-Hubbell. "We believe the 'Ultimate Law Firm Marketing Makeover' contest is a fun and visible way to demonstrate how law firms can attract more prospective clients by implementing a comprehensive suite of online marketing solutions from LexisNexis."
The grand prize winner will receive a suite of services, ranging from web design, video production, search engine optimization, robust profiles on leading legal sites Lawyers.comSM and martindale.com®, and more. The prize package is estimated to be worth more than $50,000.
Panel of Judges:
The esteemed judging panel of legal marketing experts and LexisNexis personnel includes David Lat, founder and managing editor of Above the Law (abovethelaw.com); Larry Bodine, business development advisor and editor of LawMarketing Blog (blog.larrybodine.com); Carolyn Elefant, attorney and editor of MyShingle.com; and David Palmieri and Carol Everson, both vice presidents at LexisNexis.
To enter the contest, representatives from law firms with up to 21 practicing lawyers may visit www.legalmarketingmakeover.com until 5:00 P.M. ET on December 13, 2010, to complete an online submission form and submit a short essay that describes how winning a suite of online law firm marketing services from LexisNexis will help achieve the firm's marketing goals for the next six to 12 months. After the online entry period closes, the judging panel will review and, based on criteria outlined in the official rules, select five law firm finalists to compete for the grand prize.
The five finalists will be announced on January 5, 2011 and shortly thereafter, taped online interviews with each of the finalist firms will be available on the contest website. These short interviews will show the finalists making "oral arguments" supporting their case for why their law firm should win the contest grand prize. After reviewing the videotaped submissions, contest judges will choose the grand prize winner, based on criteria outlined in the official rules. The grand prize winner will be unveiled on January 30, 2011.
Each finalist firm will receive complimentary LexisNexis products and services, including help from the LexisNexis Online Marketing Makeover Team to enhance its online presence.
Grand Prize:
The grand prize winner will receive a suite of online marketing services from LexisNexis valued at $50,000 and personalized service directed by the appropriate experts from the makeover team. This package includes up to four major components as described below:
Website & Personal Video Production Services: The makeover team will work to put a website in place that reflects the firm's personality, is engaging and informative, and employs web design best practices to make it easy for potential clients to find and contact the firm. The team will also shoot, produce and host a custom video designed to drive more prospective clients to the winning firm's website, while also providing prospective clients with greater insight into the essence of the firm.
Online Optimization: The winner will benefit from an appropriate mix of online optimization services designed to enhance search engine relevancy rankings and drive more visitors to its site. The makeover team will also leverage placements on relevant legal, business, networking, social media and consumer-facing sites to further enhance the winning firm's online visibility.
Profile Services on Leading Legal Sites Lawyers.com and martindale.com: The winning firm will receive assistance from the makeover team to utilize all the features available to represent the firm and its credentials effectively — from practice descriptions to articles and more.
Martindale-Hubbell® Lawyer Ratings: The makeover team will help lawyers engage in the Martindale-Hubbell® Peer Review RatingsTM and Client Review ratings programs. The team will also provide lawyers with an opportunity to highlight credible, independent assessments of the winning lawyers' experience, ethical standing and legal abilities from peers as well as clients, to supplement their profile information and display their hard-earned ratings in creative ways.
To learn more about the contest and read the official rules, visit www.legalmarketingmakeover.com.